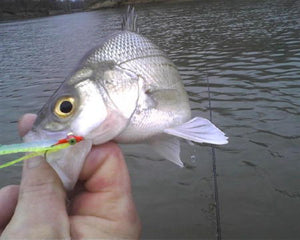 Twin Bridges - March 6, 2012
We are getting more and more reports of White Bass being caught around the Twin Bridges! Scott sent us these the other day with a report:
"I fished the mouth of Richland Creek today using a size 6 clouser minnow, blue/chartreuse. Caught about a dozen or so small males." Thanks for the report, Scott! Get out there and fish when you can!
---