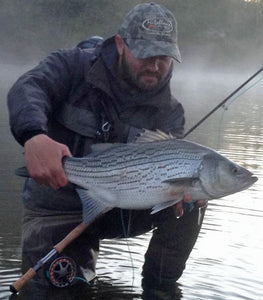 Twin Bridges Area - April 25, 2014
The hybrids and white bass were very cooperative this morning, making me more than a little late for work! Grey and white and all white Clousers were working best for us.
We've scheduled another "McFlyShop Staff Meeting" for tomorrow morning, so if you show up at the shop right at 10 and we're not open yet, please accept my apology in advance! For some reason during white bass season, our stated "Hours of Operation" become more of a suggestion than a hard rule!
---