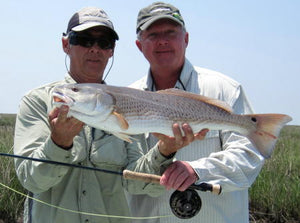 Louisiana Coast - May 21, 2010
Despite the oil worries in the Gulf of Mexico the red fishing in south Louisiana was really quite good on our trip May 5th through May 8th.
The flies of choice were #2 white and chartreuse Clouser Minnows and gold spoon flies. By the way, the food was pretty good too! Randy G.
---