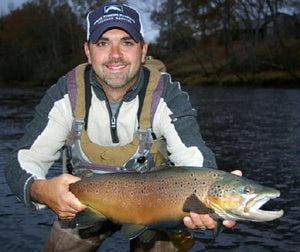 Little Red River - November 23, 2010
Cow Shoals was pretty quiet all weekend with the best action in the morning. Swinging Bridge down to Winkley Shoals seemed to be holding some pretty good fish and the fishing was active day and night. We caught most of these trout on very light tippets and size 18 grey sow bugs, fished in the deeper holes during the day. Mike K.
Just one of these fish would have been a Trip Fish!
Looks like the night fishing was pretty good too!
Mike and the boys fished hard day and night—sleeping is definitely overrated on a fishing trip!
Just a few thousand more sow bugs, and this guy will be as big as the browns above!
Thanks for the pics and the report, Mike! Those are some AWESOME browns!
---