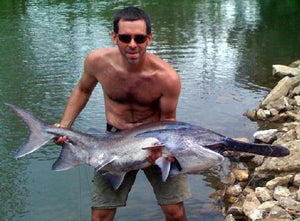 A Creek in the NWA Area - June 15, 2009
Chris with a massive spoonbill!



Michael with another bruiser spoonbill!

The Davis brothers are always pushing the limits of what's possible on a fly rod, but this time they may have out done themselves! Chris said that some of the massive spoonbills they hooked actually jumped and tail-walked like tarpon! Congrats boys on some monster spoonbills!
---