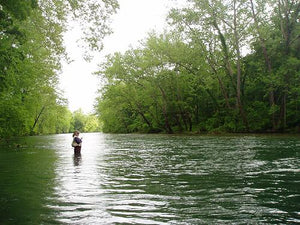 A River in the Ozarks - June 2, 2009

Intrepid anglers "Bob" and "Dan" went looking for some wild trout recently. Looks like they did pretty well.



"Bob" with a big brown




In exchange for the nice photos, we agreed not to disclose the location where they caught the fish, though you could probably figure it out if you had a mind to.




We're just glad you made it back safely, boys. Thanks for the photos.

--Todd
---